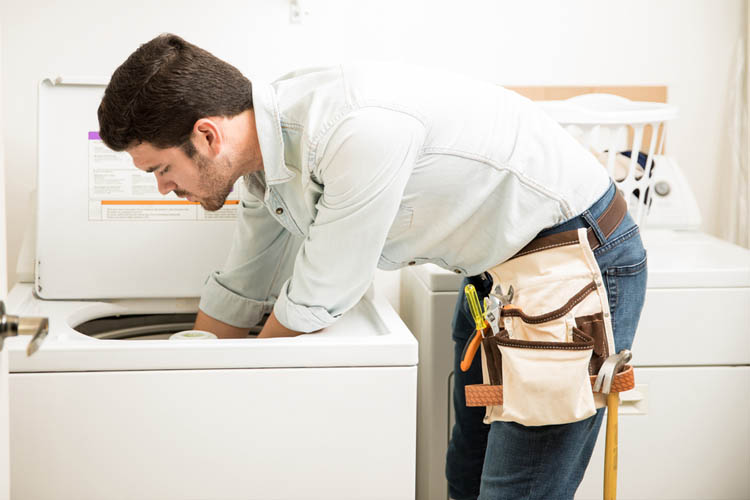 Washer and Dryer Repair Service
Once you have a washer and dryer at home, the days of coin laundry are gone. However, the only day you will ever go back is if your washer and dryer are not working correctly. Saving a day of the week for these aggravating task is daunting, so you are better off calling Magic City Appliance Repair for this regard.
Home appliances are built to last, but unfortunately, when they break down and not functioning properly, the need for a technician. Washing machine repair calls are commonly requested even more than any other appliance. Some of the issues might include leaking from the bottom, not completing the spin cycle, leaving the clothes either wet or dry and so on. That is why we encourage customers to contact us as immediately as they experience these issues because allowing time to pass using a defective unit can cause other problems with your washing and dryer machine.
Why Hire Our Washer and Dryer Repair Service?
We have over many years of experience fixing washer and dryers, throughout Miami, and Broward areas to help clients with their malfunctioning units. With professional and certified home appliance technicians we have a company that works hard with an excellent reputation recognized in the industry.
All of our technicians are trained to accurately diagnose units, with the precision needed to save time and money to their clients. We carry the proper insurance and work with manufacture replacement parts, so every appliance repair is done successfully and up to part. We are upfront with the prices, so no hidden fees whatsoever can surprise you. We want our clients to save money instead of buying a new unit; however, if we assess your unit and is not worth the money to replace a part, we instead suggest purchasing a new unit. Our work ethic comes first as well as our customer's trust in our company.
Other Appliance Repair Services
Dishwasher Repair
Dryer Repair
Refrigerator Repair
Stove Repair
Washer Repair
We Service All Brands and Models!
Magic City Appliance Repair – Washer and Dryer Repair Service
You can save money not only by fixing your unit but also with properly functioning home appliances that save on electric bills. Call us today at  786-655-2507