Magic City Appliance Repair – Refrigerator Repair
Are you in need of a refrigerator repair? Anyone wants to always get a cold glass of water or juice whenever they go to the kitchen or enjoy several scoops or ice cream during the hot season. However, this is not possible if your refrigerator is broken or doesn't keep up with appropriate temperature. In cases like this, you need to get the services of our refrigerator repair professionals. All you have to do is contact our reliable company that can provide the right service and fix the problem after is diagnose. This service includes fixing or replacing certain parts to keep it working properly.
It is better to have the appliances fixed instead of completely replacing it. Why? Because is more affordable to replace a part than buying a new unit. However, we will be upfront with you if there's nothing we can do with your unit, and you need a new one. We always give our clients quality services that will not put their refrigerator at risk after several days or weeks of use. You won't need to replace your appliance especially when you know that it is repairable and can work again without issues.
The Benefits of Choosing to Fix Appliances
Whenever you encounter problems with your refrigerator and other appliances, you have to give at least your appliance a chance to get fixed. Refrigerators, in particular, are very expensive, so choosing to repair it is the right option. We will make sure your appliance normally works again. Also, you should consider getting a repair service can lengthen the life of your appliances such as your refrigerator.
Our reliable company has a proven record of satisfied customers. With us, you can rest assured that your refrigerator will be fixed in no time. We warranty that our technicians will diagnose and fix the problem immediately. If you have problems with your refrigerator, don't hesitate to call us, and we will immediately arrive at your location. Call us today at 786-655-2507 or fill out a quick form and we will get back to you shortly.
Follow us on Facebook.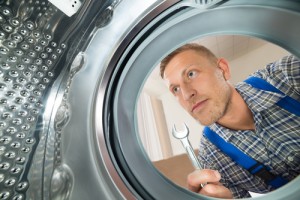 Over 20 Years Experience
Experienced Technicians
Servicing All Major Brands
No Appointment Necessary
Fast Same Day Service

24hr Hotline
786-655-2507
We Are There When You Need Us.
Call Us Now!
Tel: 786-655-2507

Working time
For Your Convenience Magic City Appliance Repair Caters To You Around The Clock. Give Us A Call And We Can Get It Repaired In Most Cases Same Day.