Magic City Appliance Repair – Washer and Dryer Repair
Are Your Washer and Dryer Not Performing Correctly? Call Our Experts! If you encounter problems, regarding your washing and drying machine not working, you need a professional washer and dryer repair service. This service covers any problems regarding leaks, wire problems or unpleasant noises that makes your appliances not working properly. When it comes to our service, you can expect that our technicians will bring all necessary tools to fix the problem from its cause.
When you contact our company, you can expect to receive a quality washer and dryer repair service that will put an end to your washing machine problems. Our technicians will arrive at your location with all necessary equipment, diagnose what is wrong, give you an estimate and if you agree, they will start working right away. They are very accurate to find out the main cause of the problem so that they won't waste any unnecessary time like other companies.
Pros of Fixing Appliances
You will save a lot of money since you won't have to invest in a new expensive machine. You will also save time and effort from searching for a new appliance online or at a store. Our reliable professionals will be upfront with you, and they won't charge you extra hidden fees. Also, if they think that your machine has to be replaced, they will tell you.
For years, we have been providing washer and dryer repair services to clients across our service areas. Our proven record of countless satisfied customers can speak for ourselves, and we can assure that you will be satisfied too. If you have any concerns with any of your appliances, or you are currently struggling with your washer or dryer not working properly, call us immediately at 786-655-2507 or visit click the contact form, and we will be back to you shortly.
Follow us on Facebook.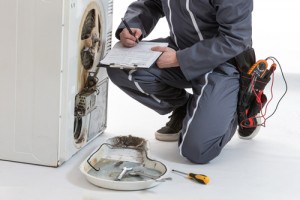 Over 20 Years Experience
Experienced Technicians
Servicing All Major Brands
No Appointment Necessary
Fast Same Day Service

24hr Hotline
786-655-2507
We Are There When You Need Us.
Call Us Now!
Tel: 786-655-2507

Working time
For Your Convenience Magic City Appliance Repair Caters To You Around The Clock. Give Us A Call And We Can Get It Repaired In Most Cases Same Day.