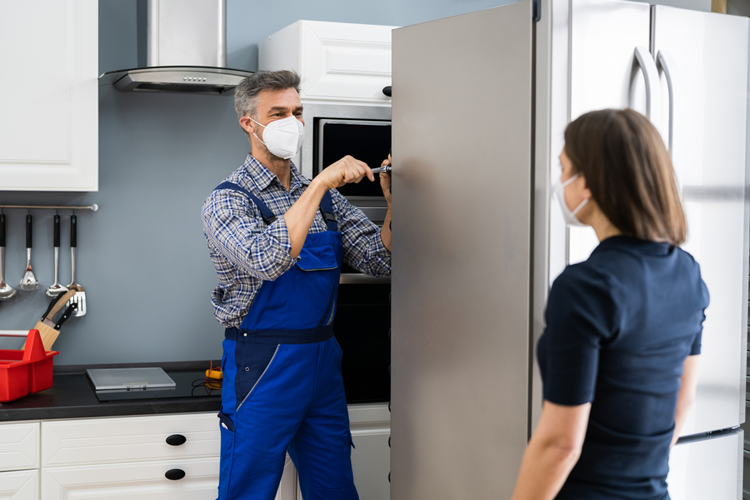 I think we can collectively agree on how drastically washing machines have changed our lives. Scrubbing away for hours is a no-no nowadays when throwing a load in the washing machine is all it takes to have clean clothes.
Washing machines are an appliance we often use but, overtime use threatens their efficiency and lifespan. The Reasons they are malfunctioning are overloading and lack of maintenance.
It's easier to squash two rounds worth of laundry in one load, but this damages your washer! Consider exerting additional pressure on the machine's motor, more than it is designed to take, shortening the lifespan of your washing machine. Also, dust accumulated can lead to serious repair issues down the road, so make sure to give it a quick dust every week or two.
A tip to keep your washing machine from smelling bad is to keep the door open after using the appliance. This can help get rid of the washer's foul smell and eradicate the possibility of bacteria and mold building up with time.
When Do You Need To Call A Professional?
Washing and dryer repair is crucial to prolong its life and ensure the smooth running of the appliance. Scheduled maintenance can be adequate while the unit is working to prevent unexpected breakdowns. Still, if you see these issues popping up, it's time to consult an appliance repair technician immediately.
Frequent Leaks
An overflow or a loose connection can cause a leaking washing machine. While the water issue can be solved by considering the number of clothes put in a single load at a time, a cracked or broken tub is beyond repair. You might have to invest in a new washing machine if the tub is beyond repair based on the appliance repair technician assessment.
If your home appliance makes a lot of noise and it's beyond your control, call Magic City Appliance Repair, who can look at the internal working mechanism, find the culprit, and repair it.
Schedule an appointment at 786-655-2507