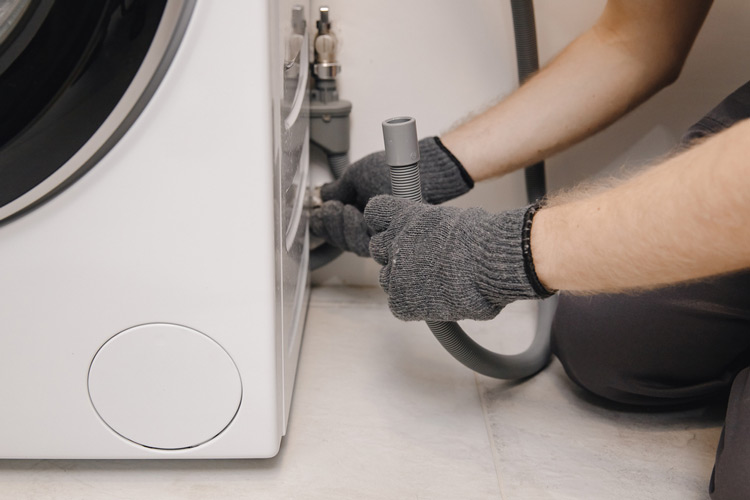 Emergency Appliance Repairs can ensure that all of the appliances in your home are working is critical to ensuring that you're living comfortably. Whether your microwave or washer breaks down, it can cause quite the hassle in your life.
However, there are specific situations that require emergency appliance repair more than other situations. If you're wondering when you should be looking for emergency appliance repair services, here's what you should know:
The Appliance Is Not Working
If you were using your appliance and it was working perfectly fine until it unexpectedly broke down, you should call emergency repair. Often, an appliance can stop working while you're using it, and this can mean something serious has happened.
It can be a short-circuit or a component inside your appliance being burnt. Ensuring you receive timely services can prevent it from breaking even further.
You Hear Odd Noises
You might have heard a strange cranking sound from your refrigerator at night, or your AC might become really loud when you turn it on. There are various strange noises that you should look out for when you are using any appliance.
If you hear odd noises from one of your appliances and it has been going on for a while, it is best to call for appliance repair to see the problem. While it might be nothing, it can also mean that a component has become dislodged inside the appliance. You should also watch out for any other odd smells from the appliance. If you smell something burning, turn off the appliance immediately.
Can't Be Turned On
You might be trying to turn on your washer, but it's not working at all for some reason. If you've unplugged and plugged your appliance and nothing works, it might be worth investigating a bit more. Check if your power outlet is working by plugging something else in.
If your outlet is working, then you should see if your on/off switch on the appliance is working properly. If you can't find any problems preventing the appliance from starting up, it's time to call the professionals.
It's Not Efficient
With some appliances, it is natural that efficiency will go down over time, like your air conditioning. However, if you are taking proper care and maintaining your appliances, they should last you a long time without any significant loss in efficiency. If your appliance suddenly becomes less efficient, check its age and see its last maintenance.
You might just need professional maintenance to ensure the appliance is working properly. An inspection can also determine what is wrong with the appliance.
You Suspect Something Is Going On
If you've been using any appliance for a while and think something is wrong but can't put your finger on it, it's best to observe. See anything odd about your appliance that you can't explain? It's time to call the experts in that case.
Looking for Reliable Emergency Appliance Repairs? We Can Help
When you are looking for emergency appliance repair to help you get your life back to normal, there's no one better than Magic City Appliance Repair to come to your aid. We provide a free diagnosis, so you know exactly what's wrong with your appliance and the best way to fix it. Call us on 954-289-6184 to schedule your appointment today or fill out the contact form.