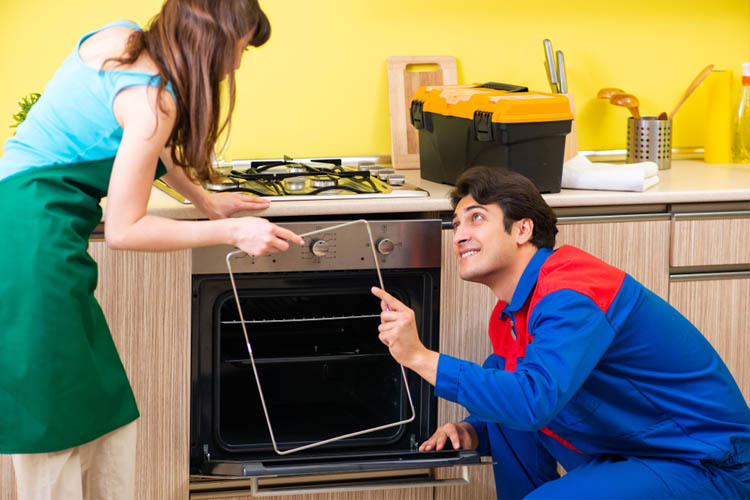 Stove Repair technician
Are you searching for a stove repair technician? If so, Magic City Appliance Repair can help! A stove is an essential appliance in your kitchen, and when not working correctly, the means of cooking a meal narrow down to frozen microwaved food. If your stove stops working unexpectedly, it will cause a major inconvenience, but if you try to fix it yourself, you might be making more damage to the unit. In many cases, the problem can be fixed immediately, but inexperience might ruin it completely.
Why Hire Our Stove Repair Services
At Magic City Appliance Repair, we are a local family owned business with more than 20 years of experience, with certified factory trained technicians that have worked in most appliance models successfully. As a bonded and insured company, we are reliable for every repair and maintenance we accomplish with manufacture part replacements.
We have positive reviews, repeat customers and word of mouth referrals, making us one of the most requested appliance repair company in Miami Florida. We understand our clients want to keep their appliances and not having to buy a new for budgeting reasons. Magic City Appliance Repair is upfront with their clients regarding the condition of their unit to diagnose it correctly and to do the best job and save your unit. However, if that is not possible, we are very honest to tell you that your unit can no longer function or the repairs will cost you more than buying a new one. Our ethics in doing business is what has made us the preferred appliance repair around town.
Other Appliance Repair Services
Dishwasher Repair
Dryer Repair
Refrigerator Repair
Stove Repair
Washer Repair
We Service All Brands and Models!
Magic City Appliance Repair – Stove Repair Technician
You can save money not only by fixing your unit but also with properly functioning home appliances that save on electric bills. Call us today at Miami 786-655-2507  Broward 954-289-6184