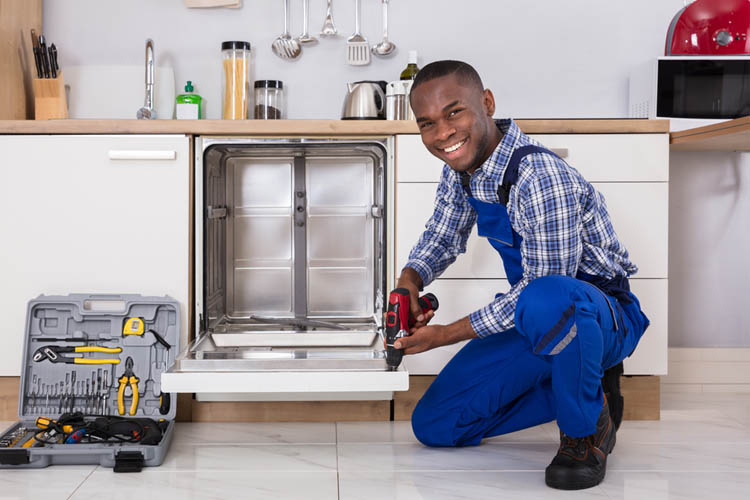 Magic City Dishwasher Repair Specialist
Are you searching for dishwasher repair? If so, Magic City Appliance Repair can help! No one is a big fan of washing the dishes by hand, so when the dishwasher is not working correctly, the issue needs to be addressed immediately. One day might not be a problem, but after piles of dishes, you realize that this unit is as essential as the others around the house.
Symptoms such as leaking water at the bottom of the dishwasher after each cycle can be a sign of improper leveling or draining. This can create a bad odor, mold, and destruction of the adjacent hardwood cabinets, and even leftover water from the unit filtering into the next washing cycle.
Why Hire Our Dishwasher Repair Services
At Magic City Appliance Repair, we are committed to providing our clients with the best appliance repair and maintenance services in the Miami and Broward county areas. We do everything that it takes to save the unit and diagnosed it accurately as our ethical way to do business is to address all the malfunctions so the client can make a smart decision to either continue with the repair service or buy a new unit.
We understand that purchasing a new unit unexpectedly can cost many dollars that the client has not budgeted for. That is why we are very accurate with the diagnosis and upfront with the repair prices so the client can decide what to do with the unit or proceed with the repair. We can also suggest a brand and model that would suit your needs as we know many appliance providers as we get manufacturer certifications so we can serve you better.
Other Appliance Repair Services
Refrigerator Repair
Dryer Repair
Washer Repair
Stove Repair
Dishwasher Repair
Dishwasher Repair Specialist
Please, feel free to call and make an appointment to fix any appliance unit and maintain any other to prevent them from breaking. Call today at Miami 786-655-2507 | Broward 954-289-6184
We Service All Brands and Models!