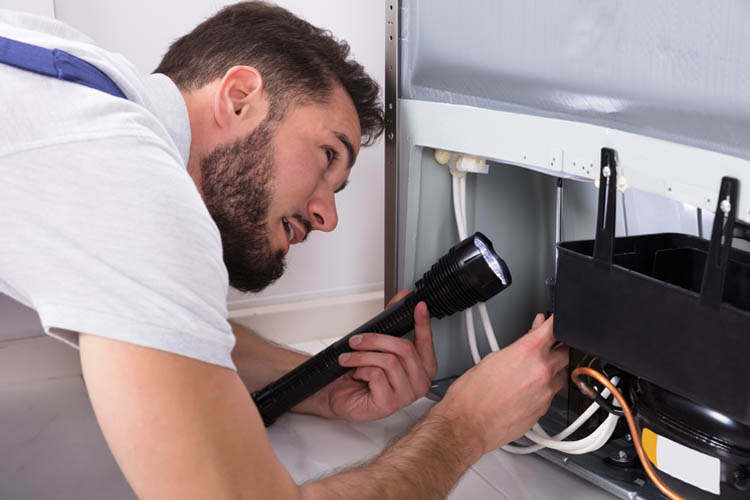 Refrigerator Repair
Are you searching for a refrigerator repair? If so, Magic City Appliance Repair is ready to help! We specialize in refrigerator repair and other specialty appliances such as wine refrigerators and ice makers. Also, any commercial appliance related to cooling perishables, we do it all. Over the years, our company has repaired countless refrigerators of all makes and models successfully. We get calls from customers every day regarding the freezer not running smoothly, cooling correctly, or doors not closing tightly enough to keep the fridge at an adequate temperature. If ongoing noises don't go away, don't hesitate to call us. As a long-term, your refrigerator is an investment, and we'll do whatever it takes to save your unit and to get it running properly.
Why Hire Our Refrigerator Repair Services
Magic City Appliance Repair, is a family-owned business in Miami Florida, with a proud A+ rating reputation thanks to repeating customers entrusting us with their appliance units. We provide timely, affordable, and quality services, always standing behind our work. Our appliance company offers repair and maintenance services with factory replacement parts to reassure the unit will work accordingly. Magic City Appliance Repair technicians can accurately diagnose every unit precisely and will be very honest if it makes more sense to fix the unit than having it replaced completely. In this way, the client can choose either route and make a smart decision and continue with the repair or budget to buy a new unit.
Other Services
Other Appliance Repair Services
Dryer Repair
Refrigerator Repair
Stove Repair
Washer Repair
Dishwasher Repair
We Service All Brands and Models!
Magic City Appliance Repair – Refrigerator Repair Service
If you have a relay thermostat, any overload, drain, defrost and stoppage failure, we can fix it all! Don't hesitate to serve your unit on time to save in repair service. The more you use your unit while deficient, the most can cost you in replacement parts. Call today at 786-655-2507