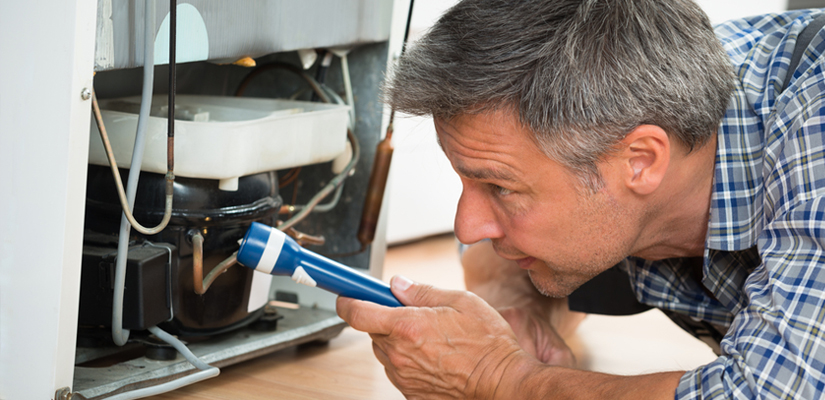 Searching for a Refrigerator Repair Near Me
When the refrigerator dies on us, we start panicking because its the most expensive of all appliances to replace. However, if your fridge suddenly dies on you, search for refrigerator repair near me and you will find Magic City Appliance Repair technicians to get the job done right in the first place.
When you speak with one of our representatives over the phone, you will quickly realize how courteous, informative and helpful they can be.
We are always improving and striving to further our efficient customer service. Whether it is finding a time frame within your schedule and attend your emergency call, rest assured we will always prioritize those emergencies and be there.
When the fridge goes warm, the ice-maker is malfunctioning, or not turning on at all; you may face a decision of spending the money on getting a new one or get the appliance repaired. Would it be wiser to replace it? That is why you can schedule an appointment with Magic City Appliance Repair, and we can answer that question fairly quickly after assessing your unit.
We could save you big money from having to buy a new appliance. On average, repairing a unit, it's about 75% cheaper than to replace it altogether. When scheduling an appointment with us, we are upfront with you and make the process as painless as possible if you have to buy a new one. We understand that the refrigerator is an everyday necessity and perishable goods need to be in coolers waiting for the refrigerator to be fixed. We carry all refrigerator replacement parts from every brand and model, so the repair process is expedited and up to your standards. We understand our customers have busy schedules and don't want to wait around all day to service their fridge. That is why we provide a courtesy call when we are on our way to your place.
For further assistance Refrigerator Repair Near Me, please call 786-655-2507