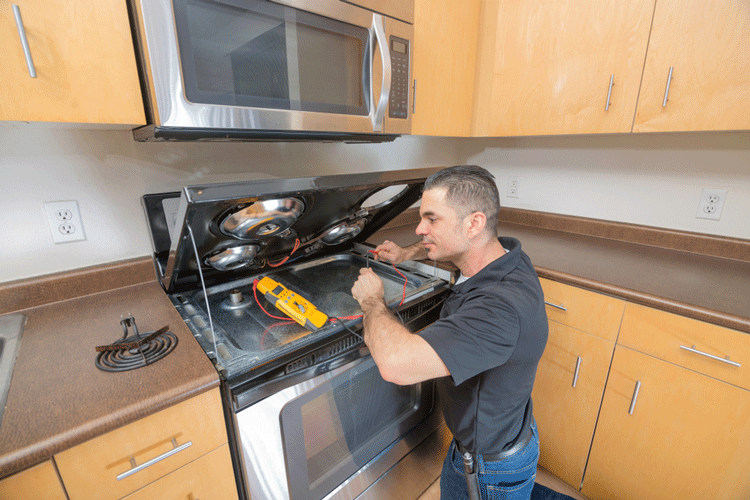 Appliance Stove Repair Service
Are you trying to cook healthier meals and your stove is malfunctioning? No worries, Magic City Appliance Repair can help! This season a stove repair is a must due to people cooking turkey or other food healthy options not only for themselves but for their family members. Having it malfunctioning and breaking is an issue that needs to be addressed by professionals. Unfortunately, many homeowners try to fix it themselves and the cost may increase if they damage the unit while trying to fix it.
Electrical work for your stove is a serious business and professionals should handle it. Our reputable technicians can assess, give you an honest price and get the job done in the first place. Electric or gas oven repairs is not a problem because our factory trained technicians can handle any brand and model and replace the broken parts with original ones. Don't wait until electrical hazards happen and your house belongings catching on fire. Therefore, you must find a reputable stove repair company professional to keep your unit safe from danger.
Even though a gas stove does not have as many parts as a refrigerator, trying to repair it is important because buying a new one might be more expensive than the repair. However, if after diagnosing the unit we realize the cost would be more than the repair service, our technicians would be upfront to tell you if buying the new unit is the right choice. We understand that appliances have a life cycle and we are honest with our clients to disclose what is happening with their unit and how much the overall repair would cost.
Electronic and gas stoves have a different ignition process. Instead of a constant pilot flame, a spark is the ignition method. When the knob turns, the electric current passes through the wire igniting the gas. Some people prefer electronic ignition; however, gas ignition is more affordable. The ignition is always a common problem, and it can go out at any moment, but one is easier than the other to fix. Magic City Appliance stove Repair service can fix this and other problems and maintained all the stove components to prevent any significant complications.