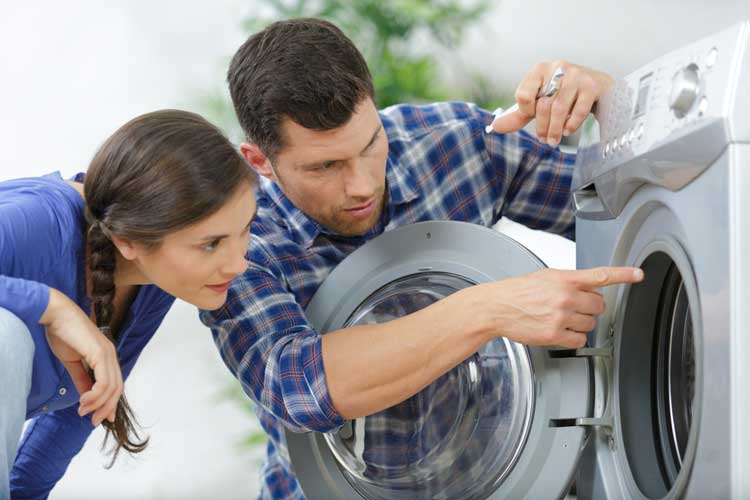 Appliances keep our home in running order. We use them every day, and they keep our routines consistent throughout our everyday lives. More than just machines, they are investments that we rely on for years to come. Appliances are far from cheap, so when one stops functioning properly, it can become stressful.
Why Hire Our Services
So when one breaks down, what is the best route? Do you buy a new one or find a way to repair your existing appliance? It is almost always more cost-efficient to have the existing appliance repaired. That's when Magic City Appliance Repair takes place! We proudly serve South Florida with the best appliance repair services available. We are knowledgeable in all major brands, and our experienced technicians perform fast same-day service. Located in North Miami Beach, Magic City Appliance Repair serves both Dade and Broward counties. Our repair services include dishwasher repair, microwave repair, oven repair, refrigerator repair, and washer and dryer repair.
We all know how useful our washers and dryers are. When they become compromised, it can put a halt to your entire daily routine. Having the convenience to wash and dry your clothing whenever you want is a luxury that we often take for granted. When you find yourself in need of washer and dryer repair, Magic City Appliance Repair will get the job done for you.
When your washer or dryer starts malfunctioning, allow us to come in and fix it. You will save money in the long run. It is more convenient to have your current machines fixed, rather than buying new ones. We will get them up and running so that your life gets back on track. We have countless customer satisfaction reviews and continue to prove ourselves with top-notch service at an affordable price.
Magic City Appliance Repair
Serving South Florida with the best appliance repair is our main goal, and we will continue to do so for years to come. We will get your appliances running in full working order so that they last longer. Call us today at 786-655-2507 so that we can help get your appliances running properly for you.