Magic City Appliance Repair – Dishwasher Repair Service
Are you looking for a dishwasher repair service? If your dishwasher broke down, you should call in a professional right away. Our dishwasher repair professionals can diagnose and fix whatever problem your appliance may be having so that it runs smoothly at all times.
It is a fact that we depend a lot on our appliances, and everything may seem out of balance from our routine if one of them breaks down. Instead of purchasing a dishwasher you should call a repair specialist to diagnose and fix the problem.
Call Our Professionals for a Dishwasher Repair Service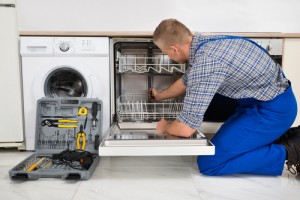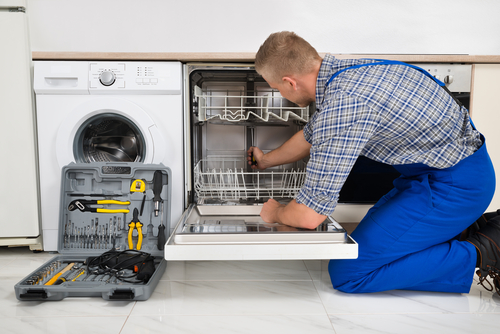 For some, putting up with a malfunctioning appliance is fine particularly if the problem is only minor. However, doing nothing when you see that something is not right isn't the right decision. Remember that poorly functioning appliances consume more power than properly working ones. You may damage your dishwasher further by using it while it is broken or expose yourself to possibly dangerous breakdowns.
If you think you may need a dishwater repair service, call our experts as soon as possible. Spending money for fixing the problem is better than damaging the dishwater further and having to buy a new appliance.
Appliances are not exactly cheap. Installing a new appliance is also a major hassle. You should only replace an appliance when it is truly dead, and our technicians will be up front to tell you is that's the case you are encountering. Our repair professionals can assess your dishwasher, determine the main cause of the problem and suggest the right repair options. If nothing can be done, then you can purchase a new dishwasher. However, you will be able to save a considerable amount of money and time if you try to fix it first.
Our professionals have the knowledge and tools needed to do the necessary repairs. They can also give you some tips about the proper care of your appliances. Appliances are indeed a great addition to any home. If your dishwasher is no longer functioning properly, then you should contact our appliance repair specialist today. We can fix your dishwasher and other appliances in no time and help you save a lot of time, money and effort. Call us today at 786-655-2507 or visit our contact for a dishwasher repair service HERE.
Follow us on Facebook.
Over 20 Years Experience
Experienced Technicians
Servicing All Major Brands
No Appointment Necessary
Fast Same Day Service

24hr Hotline
786-655-2507
We Are There When You Need Us.
Call Us Now!
Tel: 786-655-2507

Working time
For Your Convenience Magic City Appliance Repair Caters To You Around The Clock. Give Us A Call And We Can Get It Repaired In Most Cases Same Day.